Background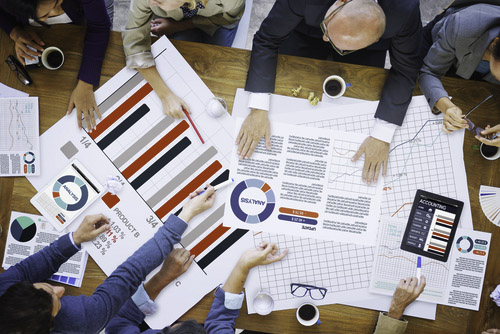 Robert Hale & Associates is a boutique, strategic marketing consulting firm that draws upon over 15 years of experience, as well as sophisticated marketing research tools, to offer our clients a powerful blend of market-based knowledge and strategic market thinking. Our firm has its roots in the very practical issues of the marketplace and the complexity of the customer decision making process to help our clients with researching, developing and implementing product strategies.
Our expertise is in consumer and business-to-business markets, where we apply the latest tools and techniques distilled from the best thinking by pioneers in the field of product and marketing strategy, management and research. Robert Hale & Associates has been engaged across a wide variety of clients so that we can draw upon the best marketing practice for our clients.
Our experience is extensive and our purpose is simple: to work closely with our clients to convert insights into tactics and strategies that will have a substantial positive impact on marketing products and services, from launching a single product to managing a highly complex product portfolio.
---
Sr. Management Team
Robert Hale, President and Founder
Robert Hale is President of Robert Hale and Associates, a strategic marketing consultancy since 2001. Mr. Hale has over 20 years experience in marketing consulting, analytics and marketing research for Fortune 1,000 companies in a variety of industries. He has managed as many as 20 consultants and analysts during his tenure and has helped to launch over 200 successful products. Much of his consulting experience was providing analytics to identify and optimize product strategies and market opportunities. In addition, Robert Hale has been engaged by Google, HP and other Fortune 500 companies to do strategic analysis of new products, to include market size, forecasts, use case development, competitive position and channel strategy.
Prior to Robert Hale and Associates, he was senior marketing executive of various Hi-Tech and consumer products companies. He is recognized by his peers for being an expert in new products and was Chair and President of the Product Development and Management Association (PDMA.org). Mr. Hale is also a former FBI agent where he learned various tools and methodologies for gathering intelligence, especially sensitive information.
Robert has an ABD in statistics and marketing, an MBA from the University of Wisconsin Madison and a Masters in Electrical Engineering from the University of Illinois.
Jay Radovich, VP Product Strategy
Jay has led global R&D and multi-functional groups in all aspects of the product development life cycle, from concept through commercialization for various companies, including Medtronics and Baxter. He has implemented practices such as DFMA, DFSS, DFLS and Lean initiatives throughout all business units within the medical device and hi-tech space.
Jay has over 7 patents and has written 25 technical papers. He is a recognized thought leader in medical and technology industries and has helped clients improve and refine their product development practices to ensure good thinking and market research are incorporated so the products achieve maximal product adoption while ensuring products are designed right the first time (especially problematic in the medical device industry).
Jay has over 25 years experience and impressive academic credentials to include:
•D. Sc. Chemical & Biomedical Engineering, Washington University, St. Louis, MO
•M.S. Chemical Engineering, Stanford University, Stanford, CA
•B.S. Chemical Engineering, University of Notre Dame, Notre Dame, IN
Terri Haubach, VP Sales and Marketing Strategy
Terri has worked with Robert Hale over 8 years to help clients with sales and marketing strategies in support of new product launch strategies, re-positioning existing products, product differentiation strategies, etc. Her particular focus is developing sales strategies and tactics, and sometimes acting as an outsourced VP of sales and marketing for clients. She has an MBA from Cornell and over 20 years experience with various industries including hi-tech, medical, biotech, software and consumer goods.
---
Our Unique Value Proposition
Although there are many firms in B2B and B2C space providing advice on product strategies, few have the analytic tools, the breadth of experience, credentials and market intelligence capabilities to create proven successful product strategies. Our processes are customized for each client, unlike large consulting firms where you are forced to use their expensive process.
Our ability to identify market "truth" and not just conduct market research is core to our value proposition. For example, we don't tell you what customers say, we tell you what they mean and we provide you actionable tactics to support a successful product strategy.