Hi-Tech and Medical Device Product Development is one of the unique practice specialties of Robert Hale & Associates because we have specific domain expertise with medical devices and technology devices, with a PhD on staff who intimately understands the product development needs for a wide range of medical and tech devices (with over 30 years of experience). In addition, Robert Hale, who is formerly chair and president of the Product Development and Management Association, has over 25 years of experience conducting marketing research for technology and medical devices and developing successful product strategies for hi-tech and medical products.
Our unique process enables us to:
Quickly and inexpensively provide market feedback in the product development process
Allow usability and performance to be incorporated into the product specs because we ensure that all market specifications are properly reduced to product specifications
Develop detailed use cases that include our proprietary POETIC™ process
Our Process: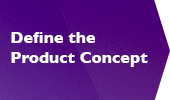 Interview Key Internal Stakeholders Specification
Online Surveys of Target Market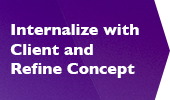 Internal Meetings
Summary Presentation of Findings and Recommendations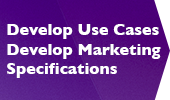 In-Depth Discussions with Target Market
Develop Comprehensive Market Specifications
Develop Use Cases Using RHA's POETIC™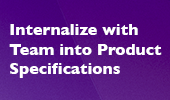 Deliverables
Our deliverables include the following:
Product concept and target market definition (statistically valid)
Key insights into concept and product development to develop final prototypes
Marketing specifications (and working with team to internalize into product specifications)
In-depth use case development using POETIC (based on in-depth interviews)

P: who are the People involved and their roles
O: what physical Objects do they use
E: what is the Environment for usage (when, where, etc.)
T: Tasks that are performed that are relevant
I: Information needs and what they do with the information
C: what are the Compelling points (e.g. features and functionality) that compels usage and/or purchase

Optimize current Product Develop Process (optional)
Pricing using choice based conjoint (optional) Cost
Cost for the core deliverables are in the $30,000 to $50,000 range depending on specific needs of the client.
Pricing for optimizing product development process and other needs are unique to each client and will need to be proposed as requested.